Counter Loops and
Speech Transfer Systems
Communicate clearer with your customers
From a Versatile desktop induction loop assistance for hearing aid wearers or a hygiene protection wall.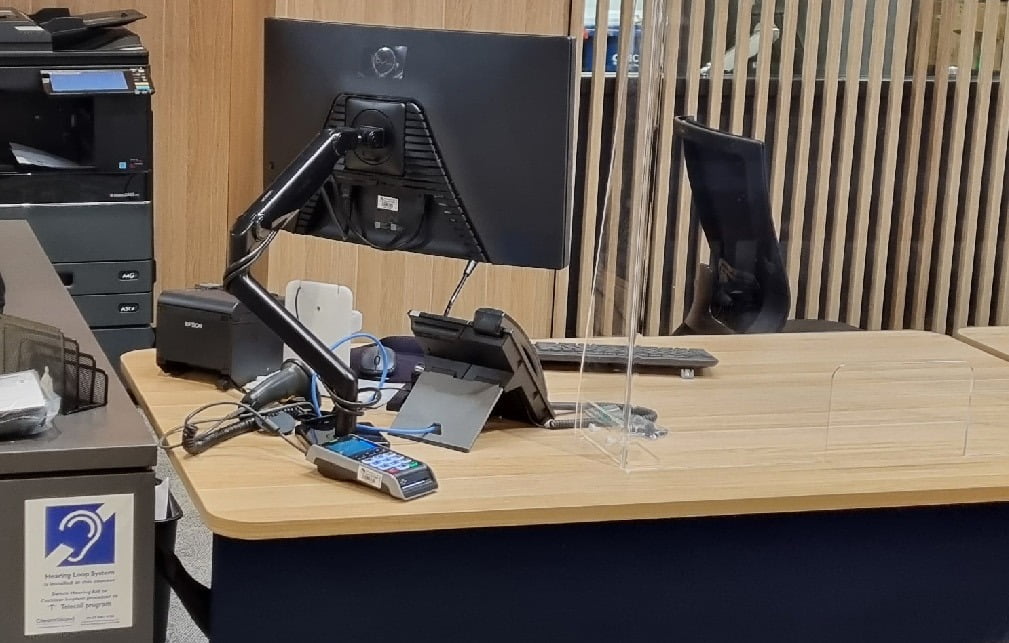 Installed for public counters
Make your counter or reception area accessible with our installed hearing loop.
Installed within joinery or under an existing reception counter or ticket booth. The system uses a gooseneck microphone to pick up the staff voice and transmits it through our Univox CTC Loop amplifier. An induction loop coil is connected to the amplifier which allows visitors to hear staff clearly if they have a telecoil or T switch on their hearing aid or speech processor (Cochlear Inpant).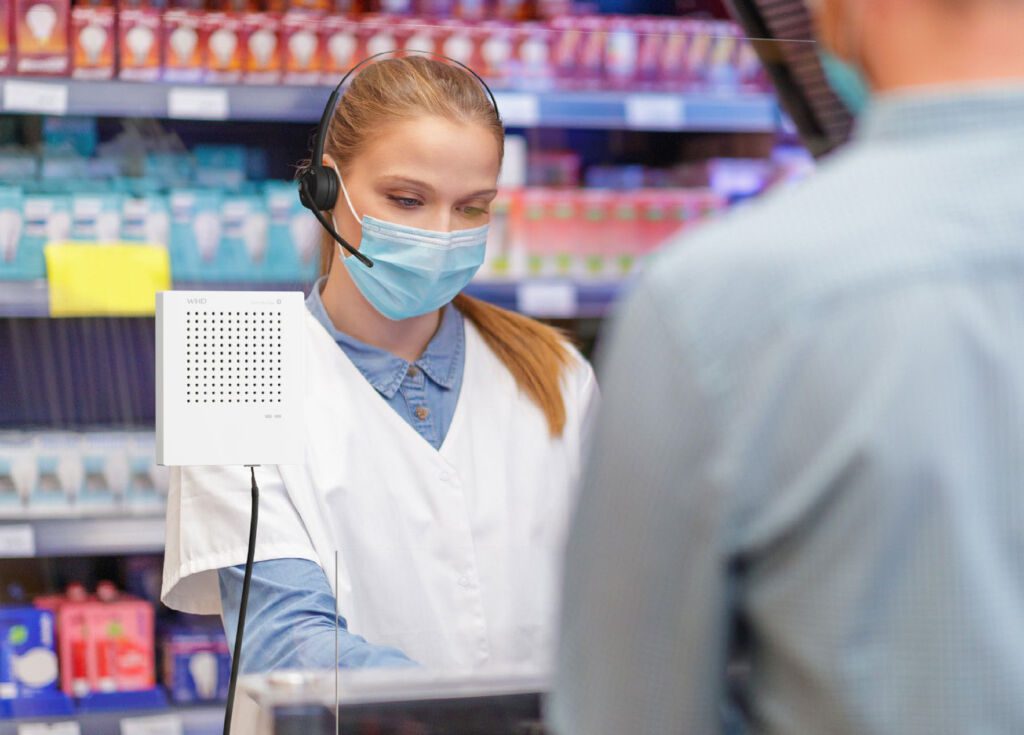 ClearTalk
Enhance your customer service by aiding and improving your communication with customers. Hygiene protection measures often have a strong impact on communication with customers ambient noise is an addi-tional disturbance.
Conversations through safety screens at banks, post offices and other customer facing businesses are not effective without a system to aid them. With the help of open duplex technology, speech can be transferred effectively through obstacles such as glazed partitions, meaning your customers and staff are guaranteed the best communication experience.