Engagement TOOLS
T1V – collaborate anywhere
Enhanced, hybrid education technology that connects students and instructors,
no matter where they are.
Learning has evolved. Through our innovative active learning software, students and instructors are able to engage and interact with curricular content and with each other. Whether powering an active learning studio, lab sciences, research and development, or a corporate training facility, T1V powers education experiences.
ThinkHub Education™
Imagine a totally connected classroom, where instructors and students have access to an interactive Canvas that can host unlimited content and broadcast to dedicated student stations around the room. Students can wirelessly connect and collaborate together, while instructors can provide real-time feedback for a more engaging learning environment.
Whether connecting remote participants, multiple classrooms, or entire campuses – ThinkHub Education
gives you unrivaled flexibility in the way you deliver education.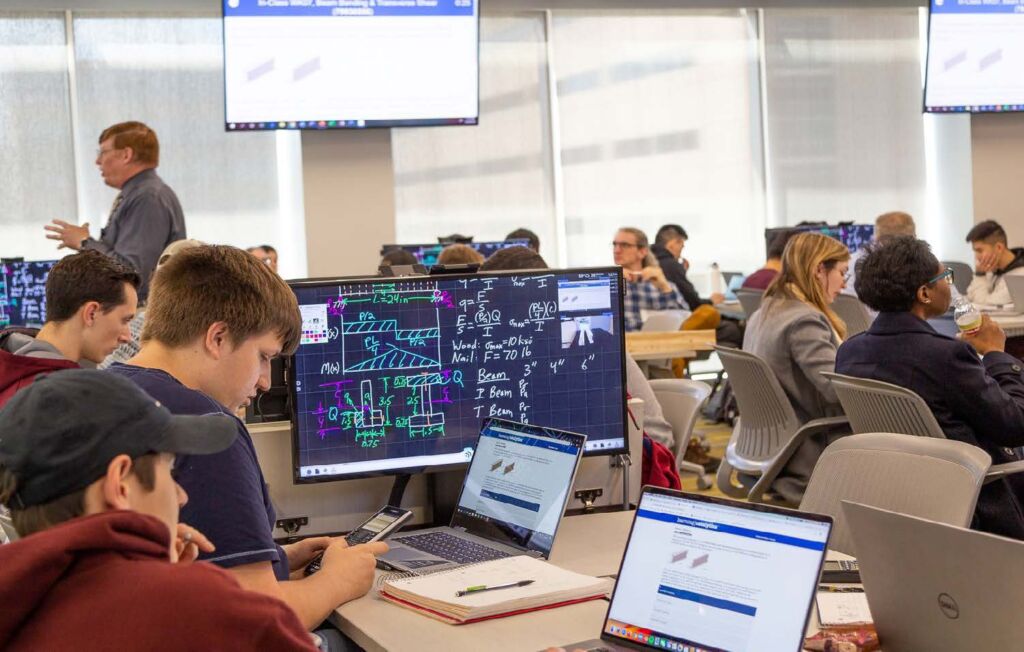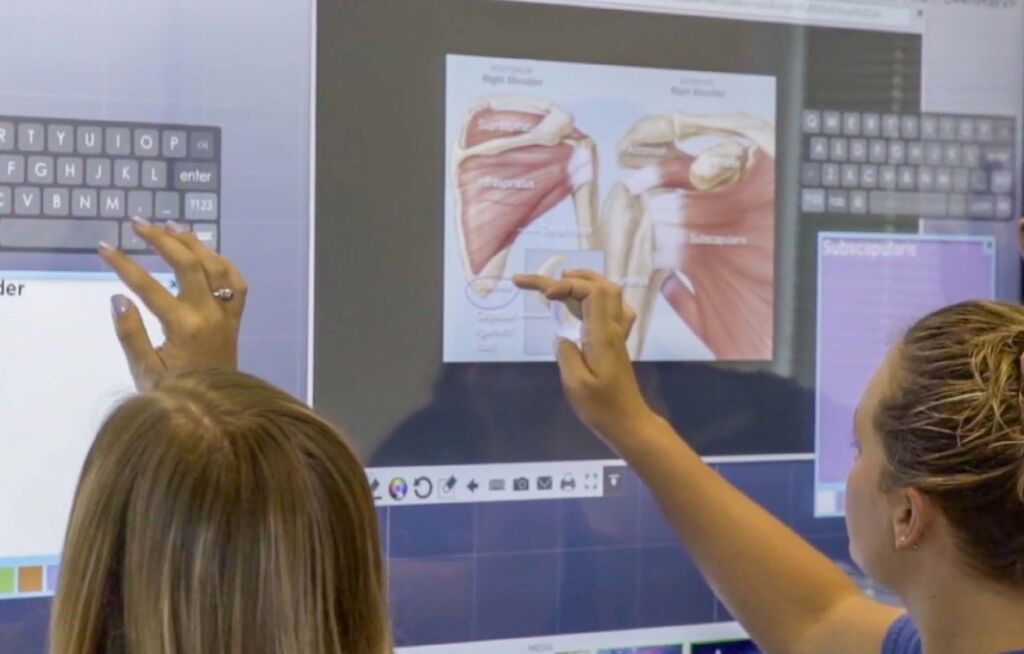 ThinkHub® for Education
Drive more collaborative education for instructors and students with ThinkHub. Instructors can lead more interactive sessions, while students can connect and participate from anywhere.
Outside the classroom, students and faculty/staff can collaborate and work on assignments together in the library, team meeting rooms, or lab spaces.
T1V Hub™ for Education
Support a totally BYOD campus with T1V Hub – our low cost, high performance wireless device sharing application. Share up to four devices at a time – anyone can connect and share whether they are connecting in the same room or connecting remotely.
Students can collaborate and work together on group assignments – whether in the classroom, library, study area, or elsewhere…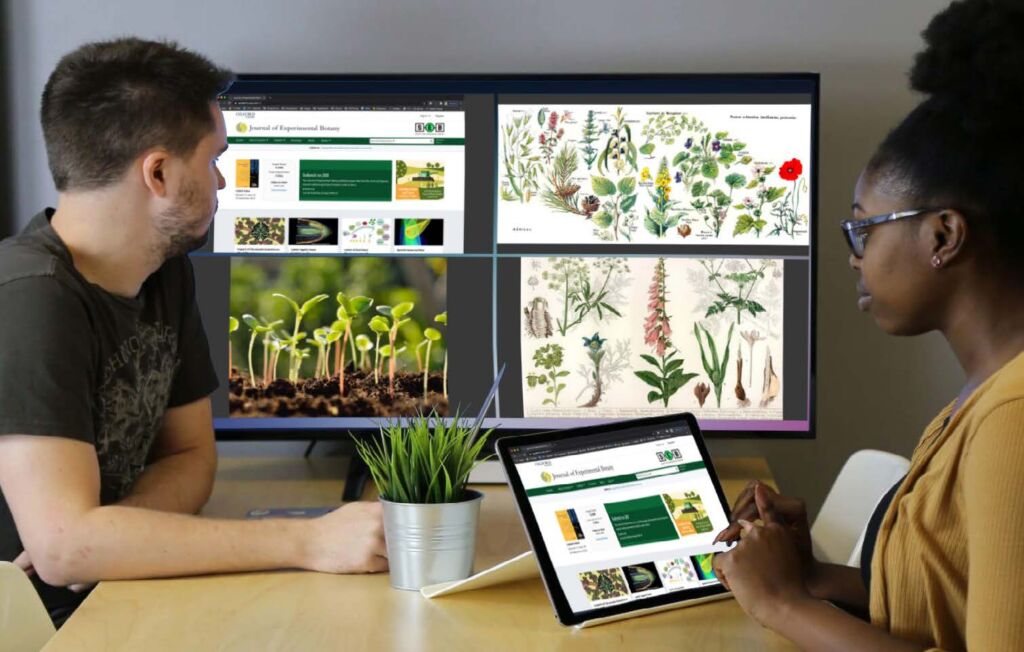 T1V Features
A properly-programmed and -implemented Conductor system lets you control or communicate practically anything across the school.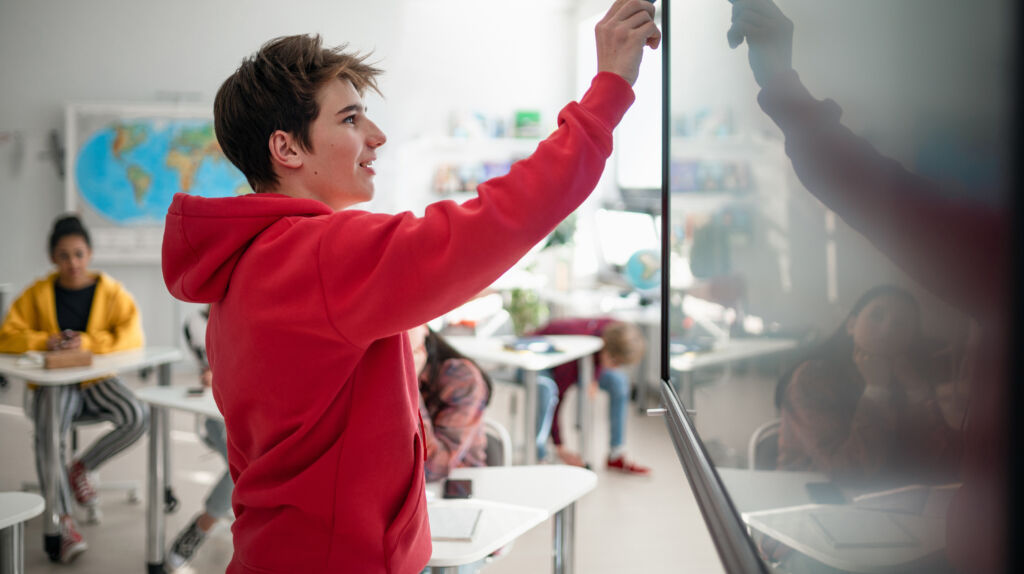 Interactive TV's
Brilliant Touch Triggers Infinite Ideas
Interactive, Informative and Immersive digital boards
Create and collaborate like never before with the latest in interactive displays. With multiple sharing options and fast responses, immerse the entire room as you easily flow through a multimedia experience. Expand beyond the whiteboard with the future of interaction.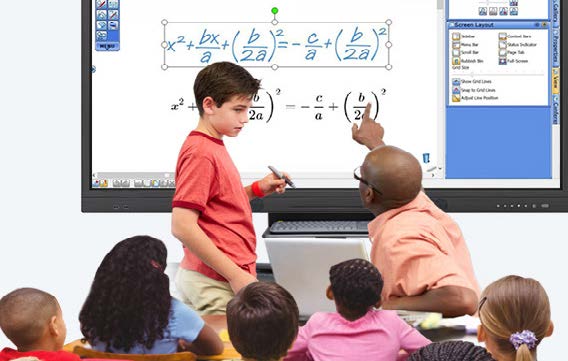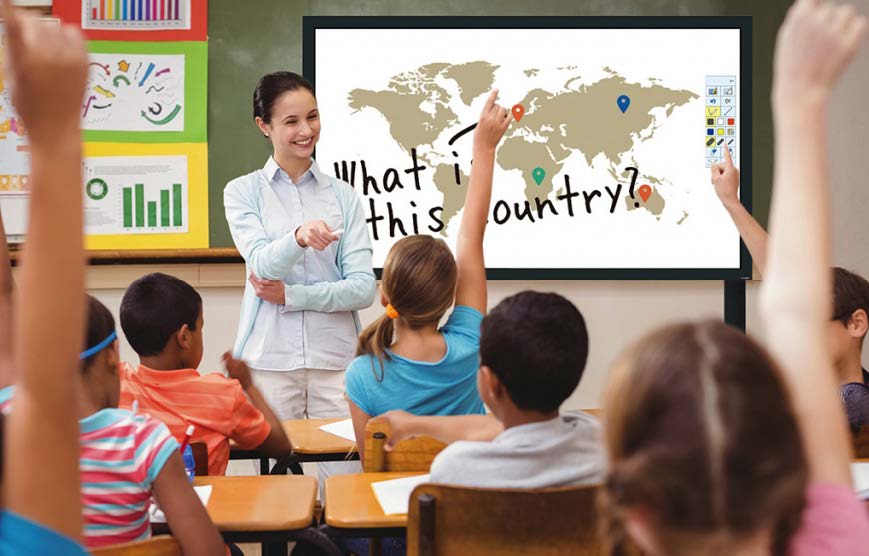 One Touch
Design, draw and drag effortlessly with a single touch!
Whether you're in a busy office meeting or the frantic pace of a classroom, interactive displays ensure that your information is shared with everyone effectively, facilitating both learning and collaboration.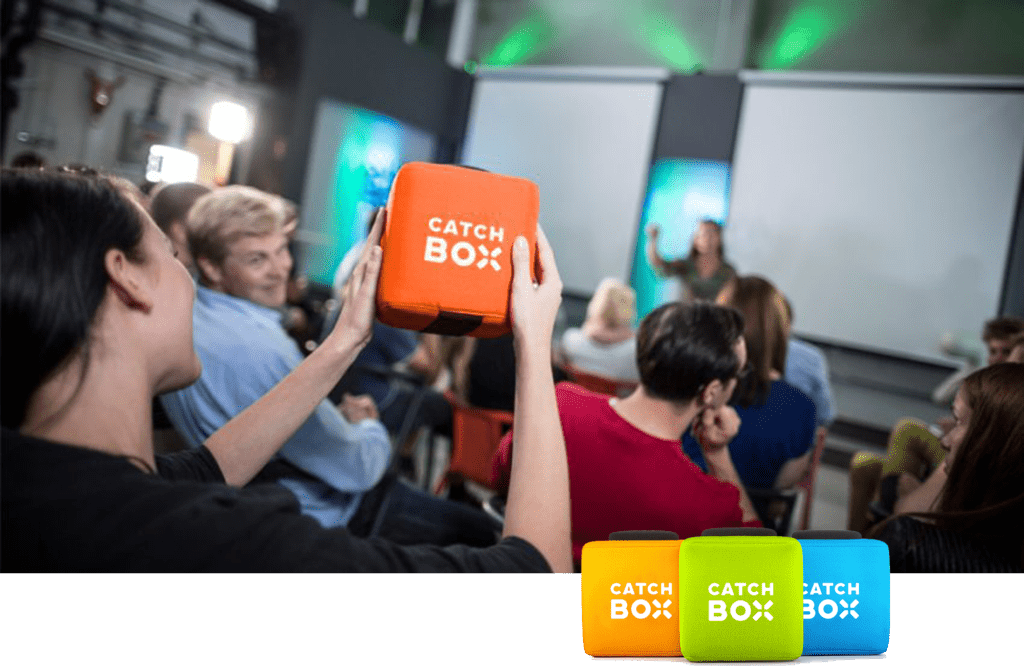 Catchbox
World's first throwable mic that engages the audience
Make your next class lesson, Conference, Meeting or Lecture more engaging and fun with Catchbox. Simply throw the soft wireless microphone and see the difference!
Catchbox in Education
Make lectures & school class room learning fun and engaging by getting everyone actively involved in the discussion. The playful nature of the colourful Catchbox easily breaks the ice and lightens the mood in class. Easy to throw to anyone at a moment's notice, the Catchbox ensures all students are actively thinking about the learning material. This not only increases knowledge retention, but also develops critical thinking by encouraging students to formulate answers and arguments in case the box happens to land on them.
By amplifying sound and acting as a speaking totem, quiet students are also given a voice that isn't drowned out by louder participants.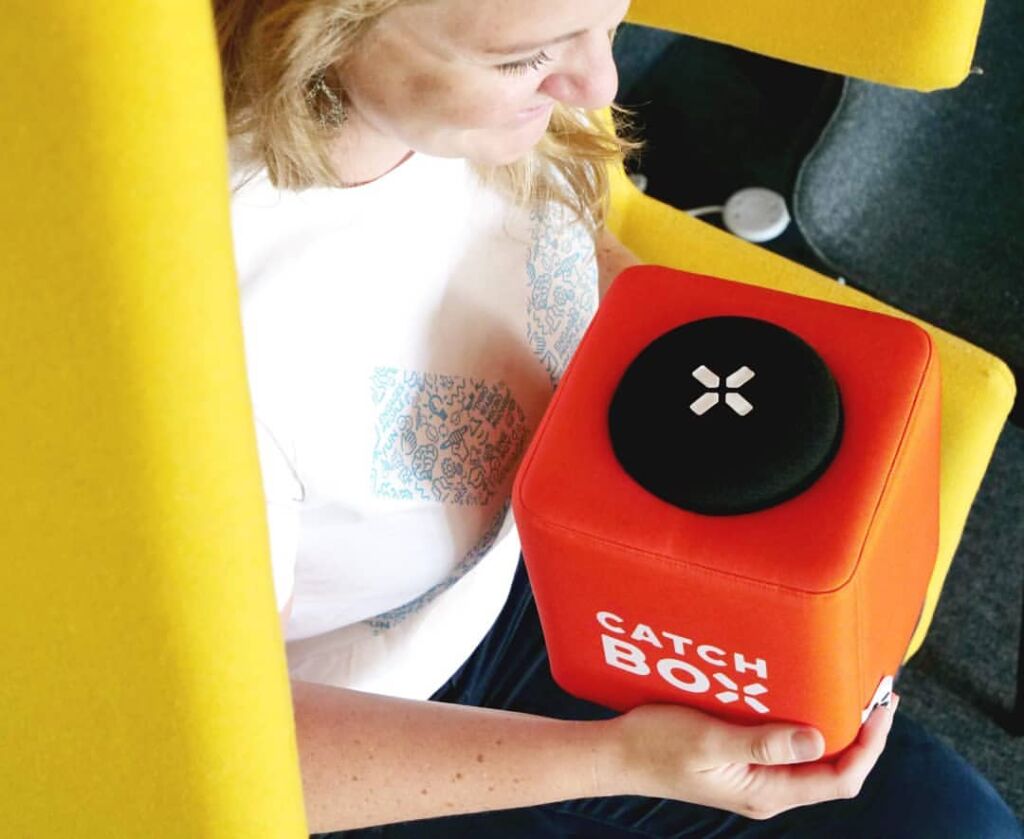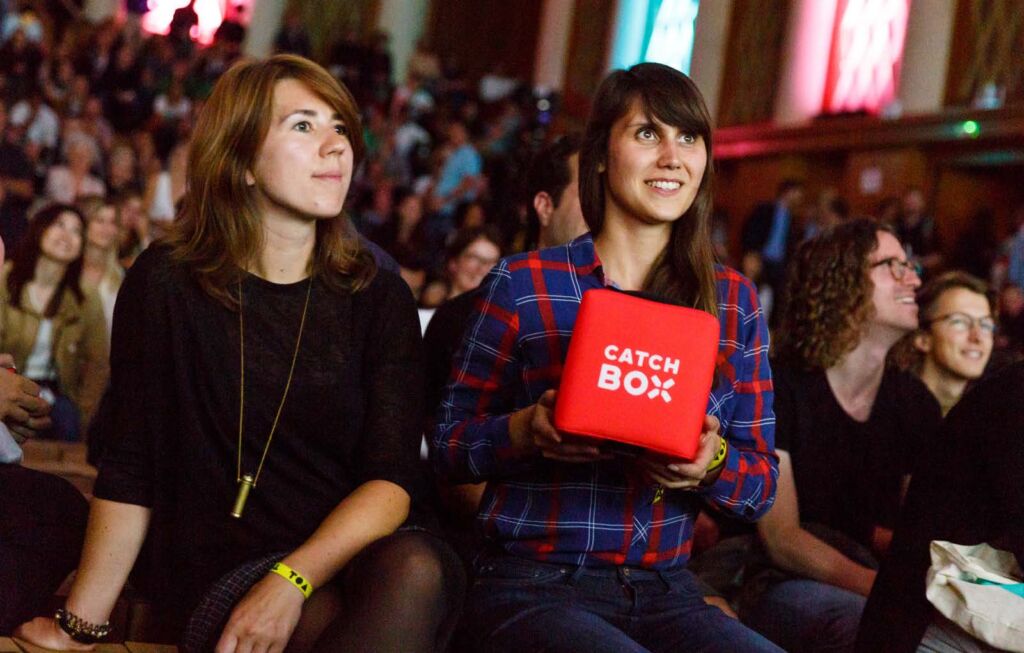 Catchbox in Events
Asking questions from the audience is easy and fun, even in crowded and packed settings.
People don't come to events just to get information – that's what email, youtube, and the internet is for. Instead, they attend to share knowledge, learn from their peers, and to ask important questions from industry thought leaders. Faster than a normal mic, Catchbox allows not just for more questions to be asked, but also makes it easy to include Q&A and discussion into the middle of a presentation.
Ideal for Hybrid Classrooms
Blend the best of in-person and online teaching with Catchbox for hybrid classrooms. Add the Audience mic to your hybrid classroom setup so the students in your class can share what matters. Improved classroom audio creates a much better learning experience for students joining remotely. Catchbox syncs with all major video conferencing platforms via USB audio connectivity. Ideal for distance learning. Works with any platform, connect to Zoom, Microsoft teams or any other video teaching platform for a superior hybrid teaching experience.