Video Conferencing
Combat Zoom Fatigue –
Make video calls less exhausting for yourself
BeHear Proxy – shoulder speaker with earphones
The future of work is hybrid and virtual meetings have become an integral part of today's business landscape. We have to work harder to process non-verbal cues such as facial expressions, the tone and pitch of the voice and body language. This additional focus is very energy intensive and causes fatigue.
Feeling comfortable and not straining to hear the conversation, and in turn be heard clearly is paramount for a successful meeting and your health.
BeHear PROXY is a unique lightweight wireless Bluetooth neck speaker & personal amplifier that lets you listen to any Bluetooth audio source and/or amplify your surroundings! The built-in speakers allow you to listen comfortably while maintaining situational awareness, while the retractable earbuds give you full privacy when you need it.
A great feature of the BeHear PROXY is the ability to support multiple audio sources simultaneously. For example, you can be in your home office on your laptop, and still be connected to your mobile phone. This way, if you want to call somebody (or if someone calls you) you can swaps easily, there is no need to connect or disconnect anything in order to handle the call.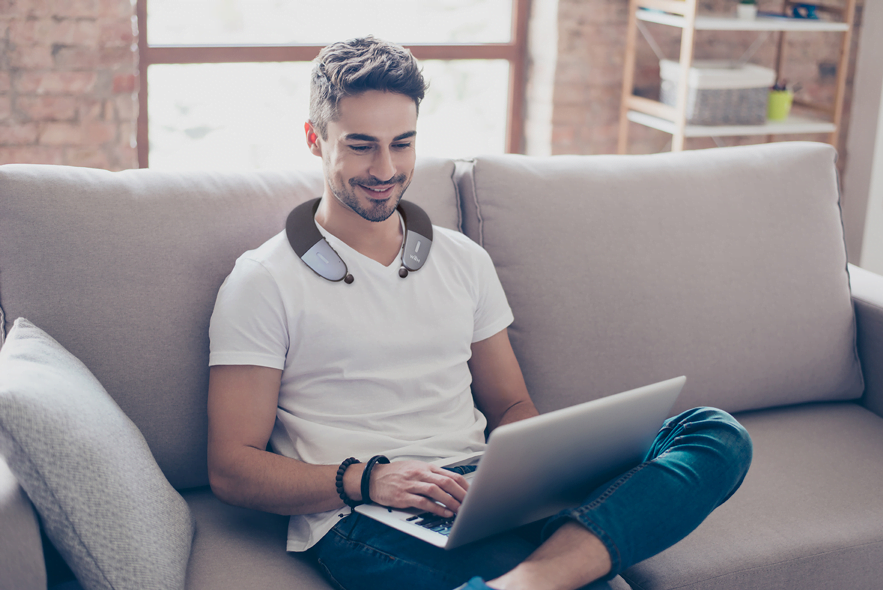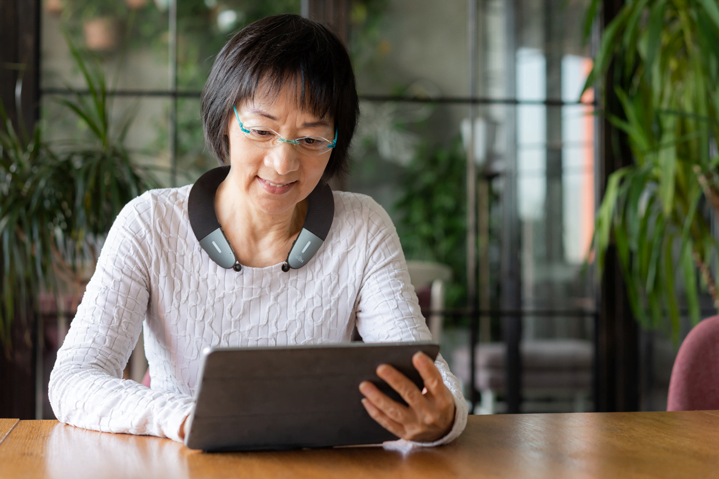 Surround Sound on Your Shoulders
Comfortable for extended use. No more bulky headphones, or annoying earbuds that heat up your ears! The lightweight and ergonomic design allows you to gently loop the PROXY around your neck and rest gently on your shoulders – comfortable even during long periods of use or while relaxing. It will also work as a table top speaker.
CAPABLE – delivers high quality crisp sound from any Bluetooth-enabled source: television, cell phone, computer, music player, etc.
COMFORTABLE – lightweight form factor sends audio through speakers on your shoulders leaving your ears free
CLOSE – brings sound close to your ears for a personal, immersive experience, with extractable earbuds that enable private listening when desired
Television Watching
Listen to rich sounds inches from your ears. Customize the output with easy to reach controls. You can change the loudspeaker, balance, and volume. Supports two connected devices (pairs up to 8), to switch from TV and smartphone.
Eliminates room reverberation and other distractions. Supports low-latency aptX, enabling perfect audio-video synchronization with no lip sync issues, also pairs simultaneously and switches easily between TV and a smartphone.
*If your TV doesn't support Bluetooth®, an additional TV transmitter is required to stream wirelessly from non-Bluetooth enabled TV's.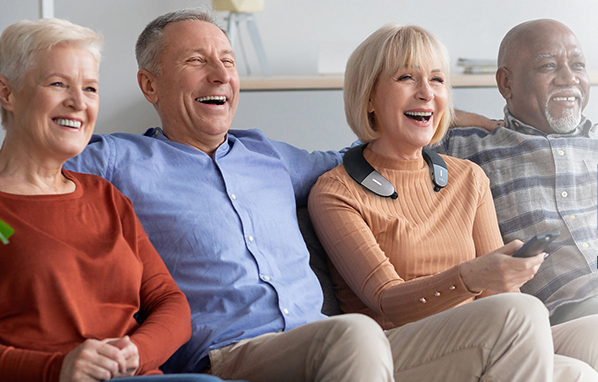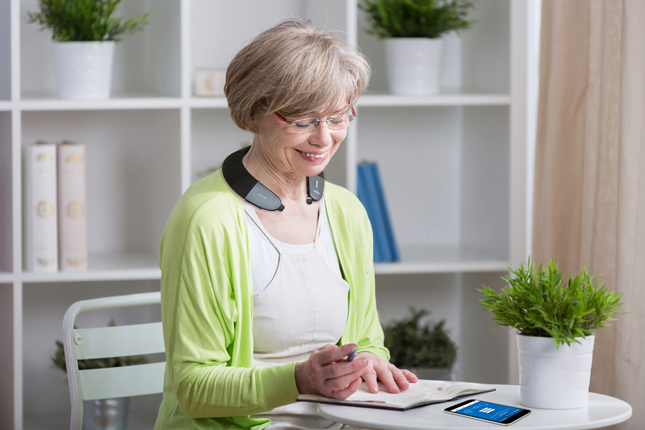 Personalisation
The accompanying BeHear app supplements the controls available on the headset itself and offers a slew of personalisation functionality. It can be found on both iOS and Android.
Through the app the wearer can customise the sound to their hearing profile across 6 different frequencies in each ear (500-8000 Hz).
Have a copy of your hearing test? There's even an option to enter audiogram values to create a custom hearing profile or choose from a library of various audiometric patterns to best suit the needs of the listener.
BeHear PROXY is also suitable for use together with hearing aids, as it rests on the shoulders and delivers streamed audio just inches from the ears. This feature is especially useful when watching television, or during mobile calls.